Luce Verde Slim is an LED luminaire which integrates dried moss. It is available either as a pendant or wallmounted luminaire. With the structure of its surface, the luscious green and the natural feel of the moss, the delicate LED ring luminaire conveys an atmosphere of well-being and simultaneously improves the acoustics of the room. The moss does not require any care and has an appealing tactile feel. The circular aluminium profile with integrated acrylic glass provides direct and homogenous lighting.
Statement by the jury Reddot award 2015
»This design concept is both visually and haptically impressive. The moss-covered LED ring luminaire evokes pleasant emotions.«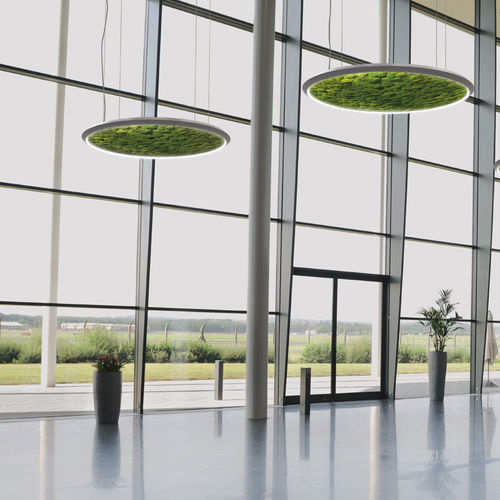 More information about all the details, as well as about the procedure to order the fixtures you will get via the
telephone numbers
of the sales
offices
of Eco Light Group or by filling in a
special form
on our site.